Bookish New Year's Challenge Day 6
It's already day 6 of the Bookish New Year's Challenge that Tabatha at Broken Soul Reviews dreamed up. I know I skipped yesterday's post, but it was a bit too similar to my December/2019 wrap-up post, and I didn't want to be redundant, so I ended up posting a book review. But I'm back on track, and today's prompt is blogger background noise.
I like to blog with a little bit of music in the background. I have extremely eclectic taste in music that range from heavy metal to classic rock, '90s indie and alternative, reggae, trance, electronic, and trip-hop. But when I'm blogging, it can be difficult to collect my thoughts when I'm singing along to something. So I tend to put something soothing on — like Mazzy Star, Zero 7, Tori Amos, Ani DiFranco, Massive Attack, Morcheeba, Kosheen, that kind of stuff. Sometimes I just like to have quiet when I blog. But no matter what, there's always little dog sounds — sighs, grumbles, and little tiny barks. That's what happens when you have a horde of chihuahuas. I've been known to call them the barbarian horde, even though they're actually pretty sweet … most of the time.
I know I promised a big announcement, so here it is:
I've been working with two other really awesome bloggers (Tabatha from Broken Soul Reviews and Kristy from Caffeinated Fae) to create a Book Club! It's called Whole Latte Books and we are inviting ANYONE who is interested to join us. The more people who join up, the more interesting it will get! Contact one of us for more info, or you can join the Discord here. You can always find one of us on Twitter at the links below:
We're going to be reading Get a Life, Chloe Brown by Talia Hibbert in February, so you'll have plenty of time to get the book and join us — everyone is welcome. Even if you're short on time, we're planning to go slow, and discuss one book every other month. I hope to see you there!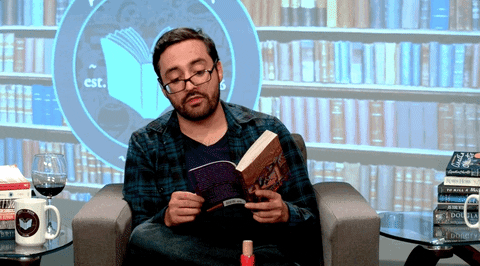 #2020bync #newyearschallenge #bookish #bookblog #bookclub #bookblogger #musicaltaste #chihuahuas #dogmom #furmom #blogger