Bookish New Year's Challenge Day 12
It's day 12 of the Bookish New Year's Challenge created by the lovely Tabatha from Broken Soul Reviews and today's post is about reading challenges.
I started blogging at the very end of August 2019, and the only reading challenge I had participated in was the 2019 Goodreads challenge. I hadn't devoted much time to reading at all for quite some time, and I wasn't sure how many books to set as my goal. I started low, and kept having to adjust my book goal higher.
I ended 2019 with a goal of 160 books. I actually exceeded that goal, and closed out 2019 with a grand total of 164 books read, although I didn't really start reading books until around April. I'm curious to see how many I can read in a full year.
For 2020, I'm participating in a few challenges. Obviously, I'm doing the Goodreads challenge again. I set my goal for 100, but I'm already anticipating that I'll have to increase that at some point during the year. If you want to follow my progress, you can check me out here.
For the month of January, I'm participating in a Bookish Bingo challenge from Bookish First. It's an awesome site where I've been able to get physical ARCs — books before they're released. I've gotten three so far, and they're good. It challenges me to read books that I may not have chosen normally.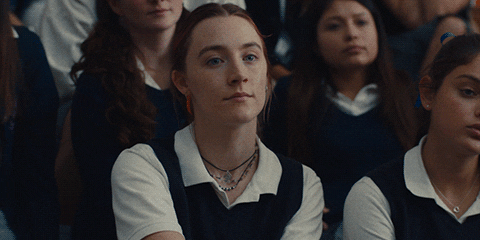 [Woman looking bored and saying "Bingo."]
There's also a yearlong bingo challenge run by Kriti at Armed With a Book. Every participant gets a personalized bingo card, and we get the opportunity to win prizes for reading — how cool is THAT? I can actually win prizes for doing something I was already planning to do! Plus, you can sign up until March 15th, 2020, so it's not too late to join this awesome community - just click here for details.
It sounds like a lot, but it's basically just checking off things I'm already doing. I'm definitely open to doing more challenges this year, so keep me in mind if you see any cool ones coming up!
What challenges are you doing in 2020?
#2020bnyc #bookish #newyearschallenge #bookishchallenge #goodreads #bookishbingo #bookblogger #bookreviewer #bookchallenges