Bookish New Year's Challenge Day 11
It's day 11 of the Bookish New Year's Challenge created by the lovely Tabatha from Broken Soul Reviews and today's post is about my favorite book boyfriend of 2019.
I read a LOT of books in 2019, and so many of them were dark and twisty books involving guys I'd never want to date. But when I think back, there's one guy that stood out as a definite keeper. I'm sure if I think about and go over every book I read, I'll find more than just one. However, my favorite book boyfriend of 2019 would have to be Rhysand from the series A Court of Thorns and Roses by Sarah J. Maas, even though I didn't realize that he was a keeper until book #2 in the series (A Court of Mist and Fury).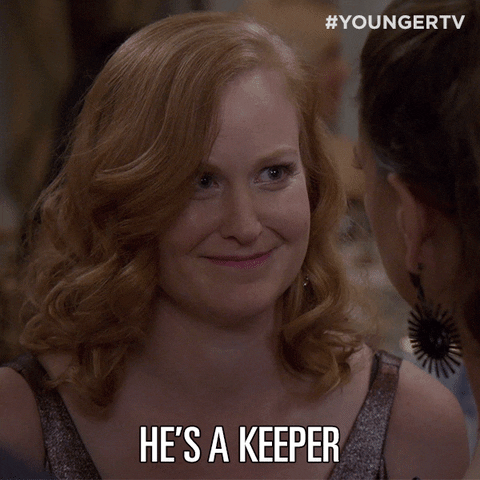 [Woman saying "He's a keeper."]
I don't know if you've read the series, but he's fierce, loyal, attractive, sweet, blessed with some amazing powers, and has the bad boy reputation (without really being an actual jerk). What isn't to like?
Who's your 2019 book boyfriend?
#2020bnyc #bookish #bookchallenge #bookboyfriend #bookblogger #bookblog